When Caitlin was younger, my greatest fear was the time when she would fall in love and someone would break her heart.
After a few misses, she finally met him on the night of their Senior Prom. I don't usually meddle with my daughter's choice/s and decisions, so we let her be. The relationship went on for almost three years and during those years, we loved him like a son and loved him enough to say that if she ever ends up with him, it will be all right.
But as they say, high school "love teams" do not usually end up in the altar. True, there are those who manage to keep their relationships intact even after college graduation, and I salute / admire these couples. But inevitably, people change, grow up, expand their horizons so to speak, meet other people along the way. There's also the distance to contend with, growing apart, or not being able to keep up with the demands of your partner, or even suffering from boredom, the so-called "old married couple" syndrome.
Whatever the reasons are, some good things just don't last. When it was finally over, I didn't expect that I would be so sad and that I would feel so bad. It's as if we all broke up with him. Ang bigat sa dibdib and all I wanted was to hide in my room to mourn. He is already part of our family and he is like a son to me. He is a polite, family-oriented boy and I have gotten used to having him around. But then again, it's not me who's making the decision and I don't meddle with my daughter's choice/s.
Love is indeed strange, but we'll pick up the pieces again.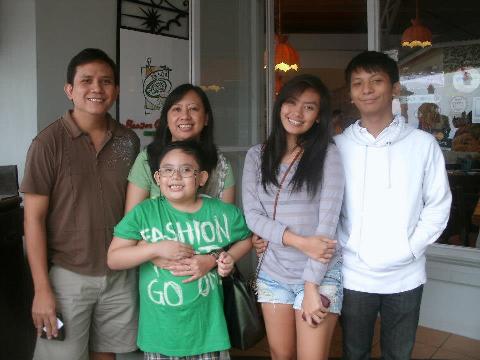 When all that's left in the end,
We're pickin' up the pieces again. – Open Skyz
Please click on the links to visit related blogs http://pamski71.bravejournal.com/entry/16800
http://pamski71.bravejournal.com/entry/1207