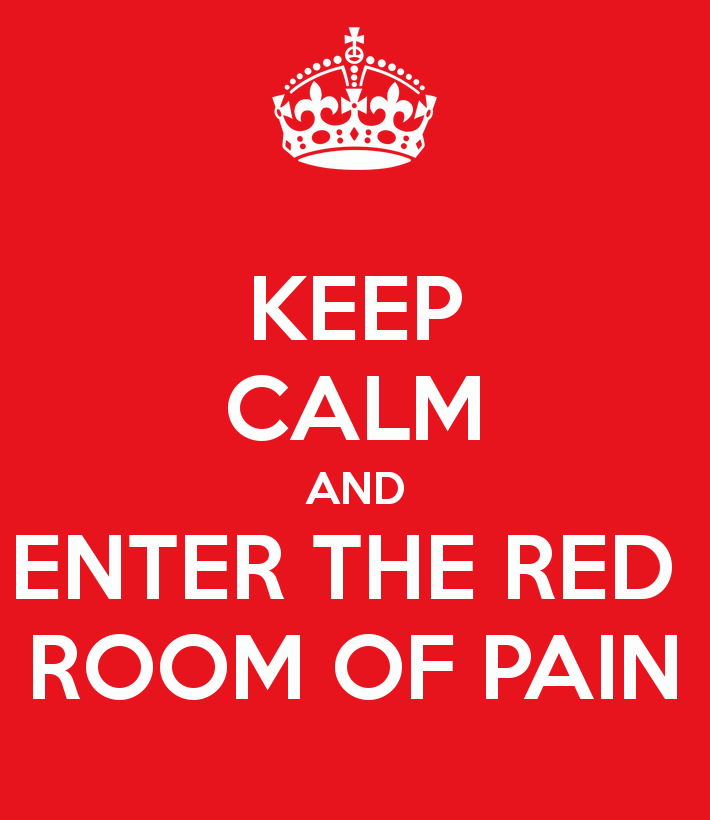 Image from http://www.keepcalm-o-matic.co.uk/p/keep-calm-and-enter-the-red-room-of-pain/
Sometimes there's an ache that's not physical but you can almost feel it just the same. And it won't disappear.  It won't go away.
Sometimes the pain is called love. The kind that is not reciprocated. The kind that is oh so one way or one-sided. The kind that is unrequited. The kind that is not appreciated by the recipient.
In a previous blog, when Caitlin was younger, I wrote that I dreaded the day she falls in love and feels the first pain.
Just over lunch, I was standing by the pantry window and joked that I would stay there until my Prince Charming comes along.  And they said that I would probably wait there for a long time. Moral: Ang hirap maghintay ng Prince Charming talaga.
Why is love so elusive? What makes it elusive? And even if you have found it, sometimes it turns out that it's not meant for you. And it's even more heartbreaking - knowing that you can't have the person. I think it was James Patterson who wrote that "What's worse than knowing you want something, besides knowing you can never have it?" 
But someone else put it perfectly. "A person doesn't know true hurt and suffering until they've felt the pain of falling in love with someone whose affections lie elsewhere."
And meanwhile, a teen actress said, "Love should be precious, not painful."
Sometimes, in my Facebook newsfeed, I see posts which one can easily decode as the person "being in love" and I would tell myself,  "Naku, masasaktan lang ito."
Hindi ka niya type.
Friend-zoned.
He/she doesn't see you as anyone except as a friend.
Parang kayo pero parang hindi.  
Parang gusto ka niya pero parang hindi.
Gusto ka niya pero hindi puwede.
He/she likes you but he/she has someone else. Or he/she likes somebody else.
He/she only remembers you when he/she needs something.
Back-up ka lang. Reserba. Sideline. Raket.
Hindi talaga ubra. Hindi talaga puwede. Kahit pagbali-baligtarin mo man ang mundo.
There are pains that won't go away. And you are left with two choices. Accept that they have no (medical) treatments and
1. make them go away or
2. endure the hurt.
It's really up to you.
Because, as said in the novel Kill me Softly, "…if you could love someone, and keep loving them, without being loved back . . . then that love had to be real. It hurt too much to be anything else."
Author's Disclaimer: I just write about love and relationships. Please don't ask if this is about me.